For Immediate Release
Group of Nearly 5,000 Passengers Orchestrated by Central Holidays Boosts Jerusalem and Tel Aviv Inbound Travel Numbers and Showcases First Ever Mega Event in Biblical Site
"The Valley of Ben Hinnom"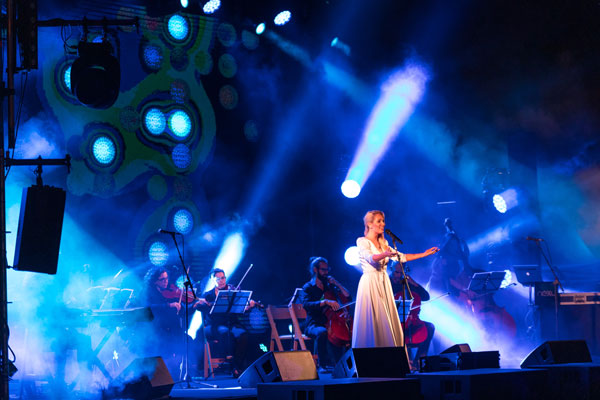 Moonachie, NJ – (September 26, 2019) – Jerusalem and Tel Aviv are experiencing an uptick in travelers this month with an incentive travel group of nearly 5,000 passengers, the largest ever incentive group to visit Israel. Orchestrated by Central Holidays, the group is having a huge effect on boosting inbound travel numbers and revenue for the international destination. During the massive group trip, the long-established travel brand also presented the first-ever mega event at the Biblical site "The Valley of Ben Hinnom" and continues to receive rave reviews for attention to every detail as the trip proceeds.
Central Holidays Group Travel Experiences organized all the elements of this "Supertrip" that took almost 5,000 salespeople and their families to Tel Aviv and Jerusalem for Transamerica-owned World System Builder (WSB), a California-headquartered financial services marketing company, headed by Chairman Mr. Xuan Nguyen.
The group of 4,907 travelers, currently traveling in Israel, are staying in a vast range of 20 hotels, traveling on 100+ buses, joining in splendid private excursions led by hundreds of English-speaking professional guides, and eating more than 90,000 meals as they enjoy six nights of meticulously planned incentive travel experiences in Jerusalem and Tel Aviv. Altogether, the group is expected to contribute millions to the Israeli economy.  
"We are thrilled to be part of bringing this influx of travelers and tourism dollars to Israel via this grand-scale incentive travel group. At Central Holidays, we are proud to serve as WSB's partner in creating these mega trips, and are pleased to see the number of participants surge from 700 passengers back in 2013 to nearly 5,000 travelers today – an increase that mirrors the ever-growing boom of incentive travel over the years," said Baher Ghabbour, Chairman of Sakkara Group International, the parent company of Central Holidays. We look forward to continually developing more and more of these mega incentive travel groups as we have now for more than 45 years since our founding, and to helping create positive economic impact for more national and international companies and destinations worldwide."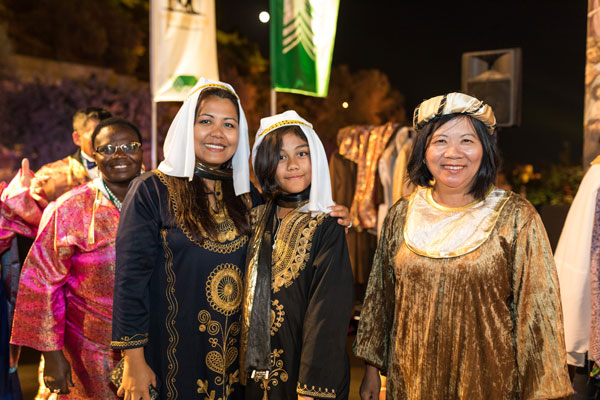 Gala Event in The Valley of Ben Hinnom As an iconic piece in organizing this trip, the Central Holidays Group Travel Experiences team orchestrated three grandiose mega gala events in The Valley of Ben Hinnom, that converted the valley separating the Old City from the first Jewish neighborhood built outside of the Old City Walls into a spectacular celebration space. Situated right below Mt. Zion (Room of the Last Supper and the Tomb of King David) and outside the walls of the Old City of Jerusalem, the verdant valley played host to these events for the incentive travel group's thousands of guests.  
Here, Central Holidays Group Travel Experiences directed the comprehensive design and build of flooring, staircases, a performance stage with orchestra, electrical and lighting, dance floor, and catering kitchen. The event idea, design, and orchestration were monumental in every element. Eight stages were built over irregular ground of different heights. Overall, it took crews months to build the structure and complete the event space. Further, event set up included hundreds of tables and thousands of chairs, flowers, tableware, miscellaneous decor, and so much more. Every last detail, even the biblical era costumes worn by the event staff, was planned and executed. More than 500 service staff per event were employed to serve as hosts and wait staff for the multi-course meals and concerts featuring acclaimed performers that concluded in lively open-air, pulsing club-style events hosted by a celebrated Israeli DJ.  
Taking Touring to the Next Level To seamlessly deliver the most immersive tour experiences, the mega group's travelers were divided into three sub-groups that visited Israel's Jerusalem and Tel Aviv. Additionally, an "Elite Trip" to Greece was also designed by Central Holidays as an add-on to the week-long "Supertrip" with the company's destination partner, Tour Greece.
The leading incentive travel brand additionally presented guests with a selection of unique experiential excursions throughout their time in Israel. With input from Central Holidays' destination experts, each was developed to present travelers with an insider's perspective across a diverse spectrum of interests and preferences. Here's a glance at some of the special tours offered:
CITY OF DAVID - TOURS OF BIBLICAL JERUSALEM – A journey through the underground tunnels from which the city was conquered, and residents fled.
    
MARKETS AND CRAFTSMEN IN THE OLD CITY – Beyond the holy places, a novel tour showcasing artistic traditions, fascinating corners, and special people.
    
FLAVORS, COLORS, STORIES AND FRAGRANCES TOUR OF MACHNE YEHUDA – A touring extravaganza full of flavors and fragrances in and around Jerusalem's main market with tastings of Georgian baked goods, hummus with pita, Israeli beer, sweet rogalach, and knafe hot from the pan.
    
CULINARY TOUR OF JERUSALEM'S OLD CITY – A food tour taking travelers to taste the flavors and traditions of Jerusalem's ancient Old City including authentic coffee blends or mint tea, Armenian baked goods or kebab, halva or knafe, and hummus.
    
THE BIBLICAL HIGHLIGHTS OF THE GALILEE – A faith-based program taking travelers to drive through the lower Galilee to Nazareth, the town where Jesus spent his childhood.
    
THE DEAD SEA & MASADA – An adventure highlighting natural wonders where guests descend 1200 meters (3,938 feet) through the wilderness of the Judean Desert to the Dead Sea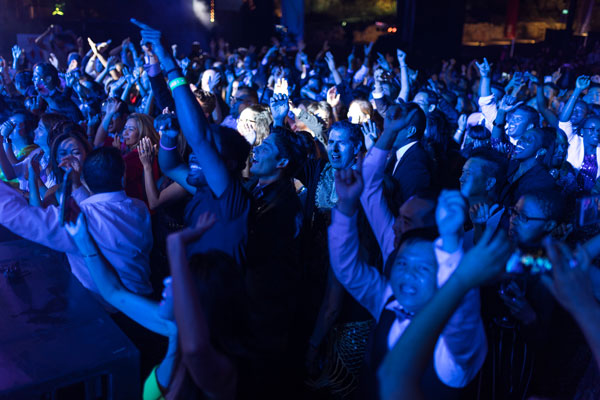 Evolving Incentive Travel Planning to Concierge Level and Beyond
During the introduction at each of the incentive group's gala events in The Valley of Ben Hinnom, Central Holidays was praised for the company's meticulous planning and execution of the countless details that came together seamlessly to deliver this trip of a lifetime. From the initial planning stages, through the booking phase, and on to the actual trip, the company was celebrated for its high level of personalized service throughout.
"Two-and-a-half years ago we started with the planning to deliver this monumental trip. Since the day Israel was selected as the destination of choice by WSB we have exchanged more than 10,000 emails and have made 13 visits to Israel with the team to plan for and inspect every single element that has gone into the step by step building of this phenomenal group trip – from hotels, and restaurants to buses, attractions, and so much more.  We have had 50 Central Holidays travel professionals from our office in New York and 20 team members from our SGI headquarters in Cairo working on each last detail and are thrilled – as with every Central Holidays trip - that all has come together so flawlessly," said Ghabbour.
As part of the included offerings from Central Holidays Group Travel Experiences, the company launched an easy-to-use website with booking engine for the group's travelers. Conveniently available 24/7, travelers were able to take advantage of Central Holidays' user friendly and secure booking engine online via the group's dedicated "Supertrip" website. As a full-service incentive travel company more than 45 years strong, Central Holidays handled all aspects of payment processing for the group as well as innovative program operations.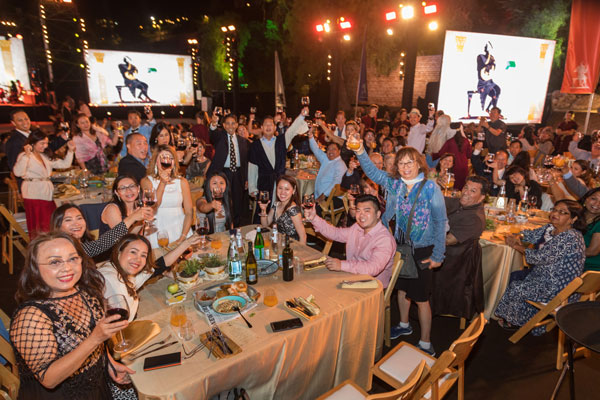 For this group, Central Holidays created an electronic documentation procedure handled through an XML feed which allowed the travel brand to generate a QR Code for each passenger with all their travel details that was included in a badge for each traveler to utilize throughout their travels. This system additionally made it possible for the company to flawlessly manage and transfer more than 10,000 pieces of luggage for the group.
Staff has been available 24/7 to assist travelers with all aspects of the trip. Beyond all of these elements, the group has been vocal in sharing their experiences via the hashtag created for the trip, #wsbisrael, featuring nearly 400 posts using across various social media platforms.
For additional details, visit www.grouptravelexperiences.com.
About Central Holidays:
Founded in 1972, Central Holidays is an award-winning travel brand that offers superior travel programs, value, and service to enchanting destinations across Italy, the Mediterranean, Egypt, Africa, West Asia, and Latin America. As true destination specialists, this leader in travel offers an expansive range of Independent, Escorted, Hosted, and Land/Cruise itineraries. Central Holidays presents a wide array of diverse travel opportunities including cultural programs, culinary adventures, family vacations, romantic getaways, and active travel. Group Travel Experiences are a hallmark of the company, offering special interest travel, religious pilgrimages, and fully-customized programs. Their newest brand, Journeys by Central Holidays, was created to orchestrate tailor-made travel experiences that redefine luxury. Central Holidays remains at the forefront of the tourism and travel industry, offering distinctive travel programs that support brand promises of reliability, expertise, and flexibility. For more information, contact Central Holidays at 1-800-935-5000 or visit www.centralholidays.com.
###
MEDIA CONTACTS:
Marlene Oliver, NJC Communications
(305) 491-0512, moliver@njccorp.com
Mayra Etayo, NJC Communications
(305) 505-7089, metayo@njccorp.com