Ocean Cruising

10 cruise ship suites that will blow your mind
One of the biggest stories in the cruise world in recent years has been the arrival of a new generation of unprecedented, over-the-top suites on…

In grand style: Fabulous new cruise ships
Europe's ship-building industry is under pressure from Asian competitors. But when it comes to building cruise ships, Europe still reigns supreme, as these pictures…

Florida cruise ships look to out-thrill each other
Florida cruise ships get all the coolest new toys. That's certainly the case as two of the world's newest ships with unique thrill offerings began sailing…


River Cruising

Emerald Waterways offers 2018 river cruises at 2017 prices
Emerald Waterways is offering savings of £1,000 per couple on its 2018 European river cruises…

Danube River cruise offers choices and chances
With the Danube at flood levels, there was no way the 167-passenger Pearl was going anywhere, not that night. Arriving just as the welcome-aboard party ended…

Riverboat cruises returning to Baton Rouge
River cruises will carry nearly 14,000 well-heeled passengers through Baton Rouge and New Orleans this year, dropping them off for day trips to local museums and restaurants…


Luxury Cruising

18 of the most luxurious cruise ships on Earth
The ocean going vessels are the pinnacle of luxury and show it is a most flamboyant manner…

Luxury cruises: Everything you need to know
FROM butler service and complimentary drinks to gourmet meals and bathrooms so big you can park a car, upgrading from a mainstream to a premium or luxury cruise line opens a new world of…


Small Ship Cruising

Greenland with Hurtigruten: the most remote cruise holiday in the world
Cruise ships rarely pass this way at any time of year, preferring to visit Greenland's west coast. The only other ship in the vicinity would soon be trapped for 48 hours in King Oscar Fjord…


Adventure Cruising

Not just doing it, doing it right
The public will remember 'Crystal Serenity' for being the first big cruise ship to sail the Northwest Passage. What they should be aware of is all of the planning that went it making it happen safely…


Odds and Ends

5 gorgeous private islands you can visit by cruise ship
Planning a cruise to the Bahamas or the Caribbean for the first time? There's a concept with which you'll have to become familiar: The cruise line private island…

Cruise ship passengers warned of rare disease risk after it docks in Port Melbourne
Passengers on board a cruise ship that docked in Port Melbourne have been told to look for signs of a rare form of hepatitis with symptoms that include vomiting…


Press Releases of Interest

TODAY With Kathie Lee and Hoda Features Windstar Cruise to Tahiti in 'Honeymoon Do-Over' Promotion
Windstar Cruises and TODAY are looking for married couples who have honeymoon "fail" stories to share. Couples who lost their chance to go on a romantic honeymoon now have the opportunity for a do-over…


Deck Plans
Adventures Ashore: A Stroll Through Symi, Greece
Today we're i
n a gorgeous Greek town known as Symi. We're going to hop on the island's only tour bus with a local guide, head up to the upper town, walk along some narrow streets, visit a beautiful church and an abandoned fortress, and then make our way back down to the waterfront. We've got a lot to see, so let's get going.
Situated just 25 miles northwest of Rhodes, Symi feels about as authentic as you can get when it comes to a traditional Greek fishing village.
Actually, Symi is known for its sponges, and many a Symian has been active in sponge diving in his lifetime. Those who operate the sponge shops along the waterfront have some great stories to tell about the prosperous days…
— Travel Research Online
Read the rest of this article »
Soundings
Promoting Days at Sea
Do you have cli
ents that get caught up in analyzing cruise itineraries, and are concerned about "too many" days at sea? Days at sea get a bad rap. I find this happens mostly with new cruisers who aren't familiar with days at sea. Many neophytes think days at sea will be boring. This is where we hear the worry about being "stuck" on a ship with no escape. The majority of my seasoned cruisers appreciate days at sea as a form of relaxation between their activity-packed port days. It's a matter of educating the unexperienced cruisers so they will also appreciate their days at sea.
When dealing with leery clients, my biggest recommendation is to share as much information as possible. A great source of information…
— Travel Research Online
Read the rest of this article »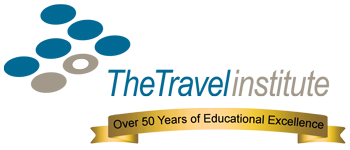 TRO and The Travel Institute Scholarship Program
TRO believes ongoing training is important to the health of the travel professional. Therefore, we have partnered with The Travel Institute to assist travel agents to earn their Certified Travel Associate designation. TRO will be awarding a $100 scholarship to at least one attendee of TRO webinars each webinar. If you want to be considered for the scholarship you need only to register here:

http://www.thetravelinstitute.com/troscholarship/

and then attend TRO's webinars. Winners will be selected and notified immediately after each webinar!
Upcoming Training Opportunities
Exploring Argentina with Aerolineas Vacations
Thursday, March 9, 2017 at 1 pm EST/10 am PST
Aerolineas Argentinas and its featured Tour Operators invite you to learn about their brand new packages to Argentina: Aerolineas Vacations.
Selling Rail Vacations—and How to be Profitable Doing It
Wednesday, March 8, 2017 at 1 pm EST/10 am PST
Learn how to easily sell rail vacations worldwide with Vacations By Rail, the leader and trusted authority of rail vacations for over 12 years. Whether your clients are interested in Canada, the United States or journeys farther from home, this special Vacations By Rail webinar takes you from North America's national parks to spectacular destinations across Europe, Asia, South America and Africa, each with iconic rail adventures. From scenic heritage railway excursions and classic overnight rail experiences to luxury rail journeys, the variety of itineraries and experiences showcasing the World's top trains are unmatched.
SCENIC LUXURY RIVER CRUISES AND THE NEW SCENIC ECLIPSE
Wednesday, March 1, 2017 at 3 pm EST/12 pm PST
Find out what makes Scenic so special for your clients. Not all river cruise companies are the same and it is important that you understand why Scenic is considered the Most All Inclusive for your clients. Find out why Cruise Critic awarded Scenic with the "Best Shore Excursion" programs for your clients. And, find out about the amazing new Scenic Eclipse and what sets it apart as the World's First Discovery Yacht.